What is heels dance class?
Heels dance have been growing in popularity and is extremely popular nowadays. In this article, we will prepare you for your first heels dance class, starting by answering the question of what is a heels dance class, then going through the benefits and what to expect during your first heels dance class and finishing with what to bring to your first heels dance class.
What is heels dance class?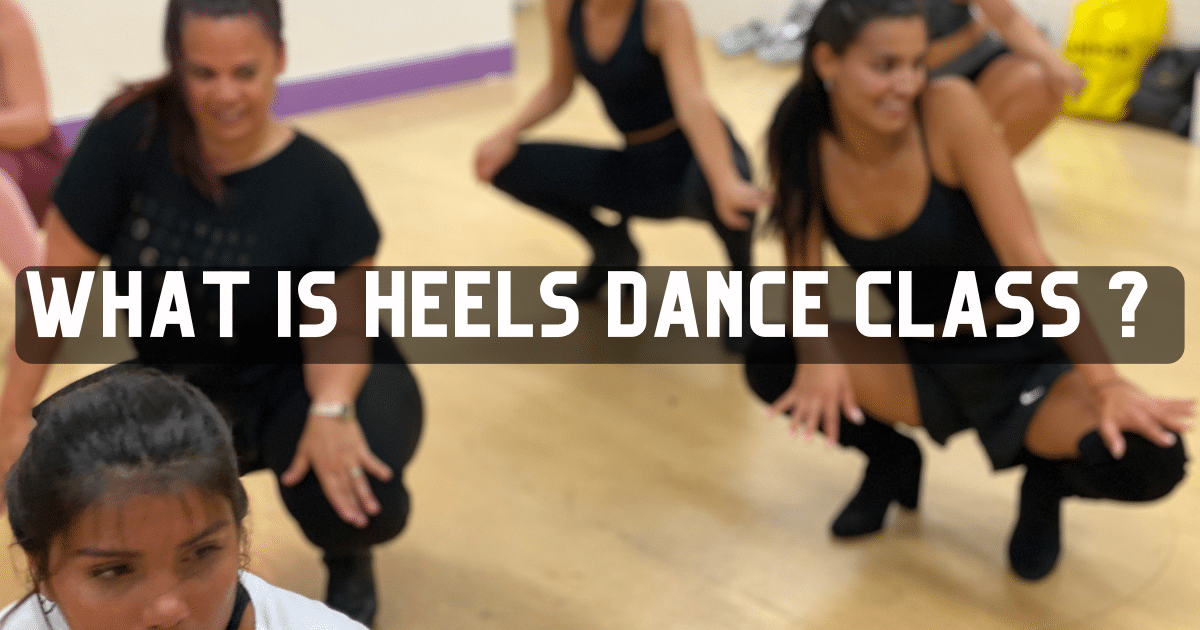 A heels dance class (also called heels class) is a specialised dance class in which participants (male or female dancers but majority women), wear any types of high heels dance shoes  (check the best high heel shoes for dancing)and learn how to dance in heels. Heels Dance Students learn a choreography as a way of learning how to move and control their body, express their creativity and as a way of empowering themselves and their feminine side.
Note: There is also heels dance classes for Children and teens. However, they do not use high heeled dance shoes. Instead they use character shoes to a dance class that includes jazz, street jazz, theatre dance or commercial dances to prepare them for a proper heels dance class with high heels.
Note: All of our dance heels are customisable. Select heels height (from 1 to 4 inches heels height) and heel shape (cuban heel, flared heel, stiletto heels) for any of our model.
Note 2: All our shoes can be vegan friendly. Ask for PU leather (if genuine leather is specified) and rubber sole (at no extra cost)
What to expect to a heels dance class?
Never attended a heel dance class? Well, don't worry, here is what will happen and what you can expect when attending a heels dance class.
1.Warm-Up
The Heels dancing class begin with a warm-up session to prepare your body for dancing in heels. This may include stretching, cardio exercises, and light movements to get your muscles ready for the heel class.
2. Heels Technique Training
Heels Instructors focus on teaching proper dance heels techniques, including posture in heels, balance while wearing high heels, and body alignment. You'll learn how to execute dance moves with precision and grace while wearing high heels dance shoes.
3. Heels Choreography
You also learn choreographed routines set to music (hip hop, commercial, jazz, depending on what type of heels dance choreography you are learning. Heels dance choreography example are afro heels, hip hop heels, r&b heels, Stilettos dance, modern heels, jazz heels, latin heels, burlesque, chair dance heels). These heels routines incorporate a variety of dance styles and movements, all adapted for dancing in heels. Heels dance teachers break down each step and provide guidance on timing and execution.
4. Heels & Footwork 
Dancing in heels requires specific footwork techniques to ensure stability and minimize the risk of injury. You'll practice walking, turning, and executing dance steps in your dance heels.
5. Confidence Building 
Dancing in Heels emphasizes confidence and self-expression. Heels Dance teachers encourage and help you to embrace your individual style and personality while dancing.
6. Cool Down
Heels dance class ends with a cool-down session to stretch and relax your muscles. This helps prevent post-dance soreness and dance injuries.
7. Supportive Environment
Expect a supportive and inclusive atmosphere in heels dance classes. Heels Dancers of all levels are welcome, and heels teachers foster a sense of camaraderie among participants.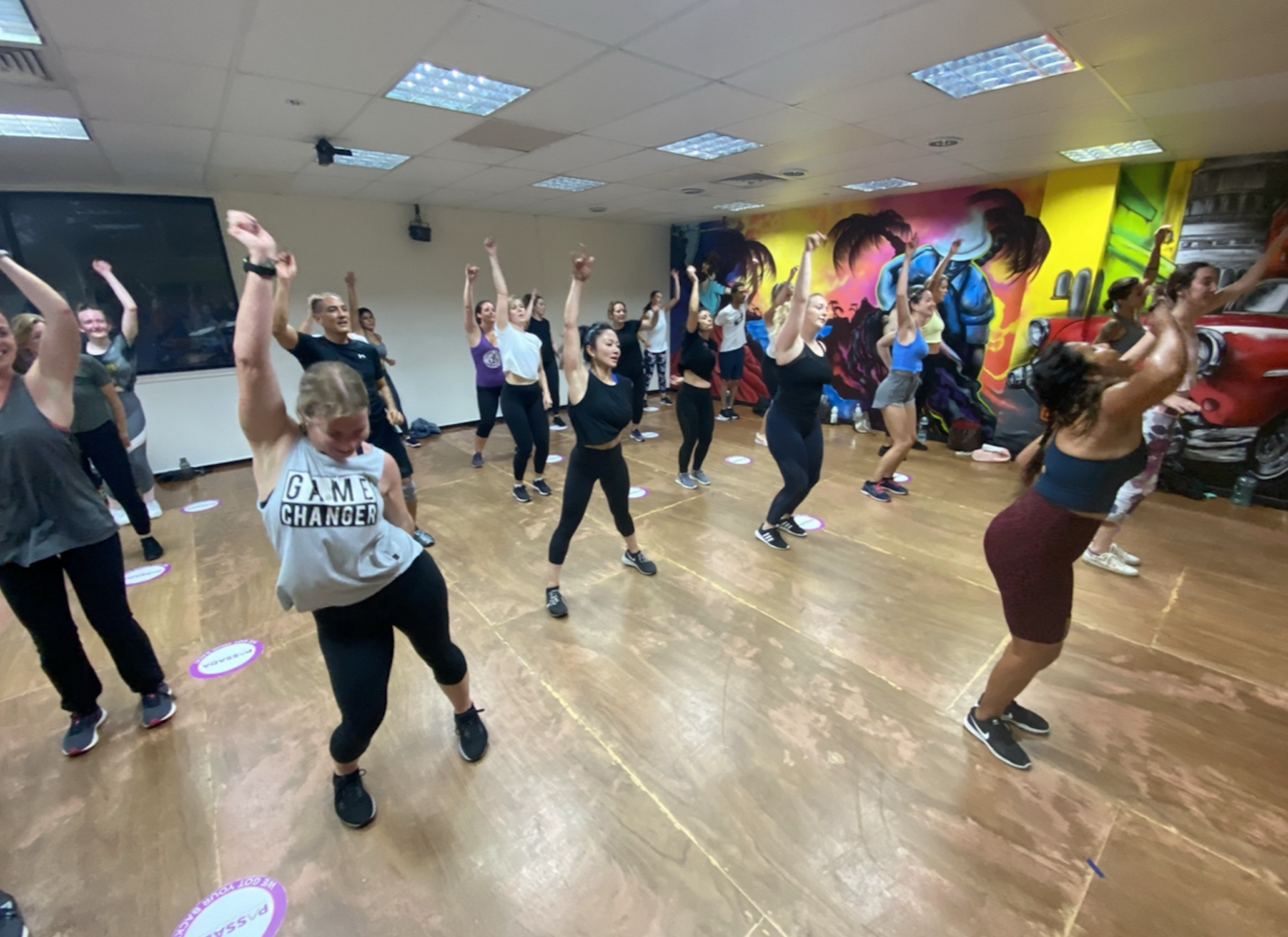 8. Exercise, increase your heart rate and improve cardiovascular activity 
High heel dance class is a physical activity. Maintaining balance, controlling posture and learning dance moves activate your metabolism and present 17 health benefits.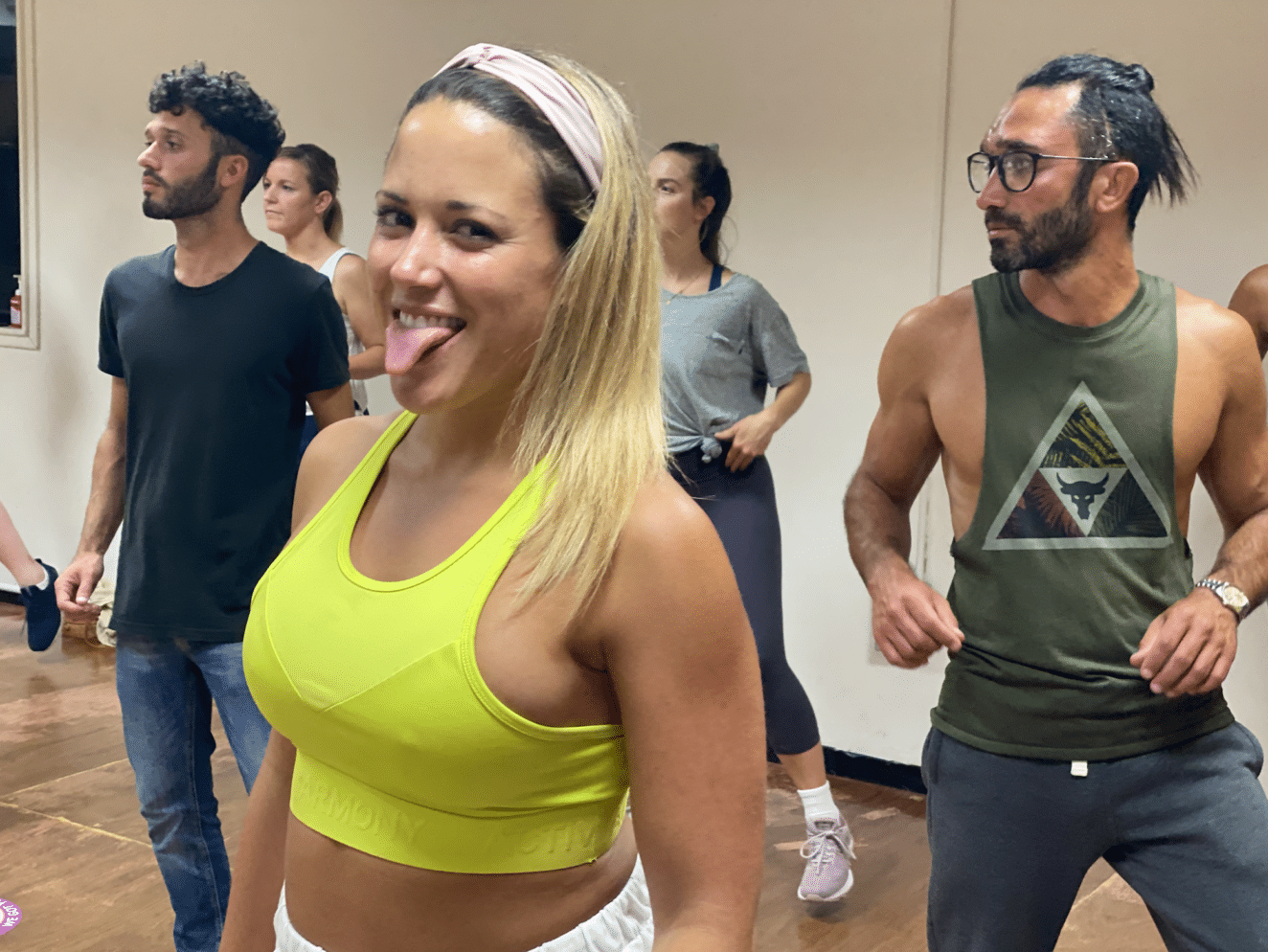 9. Socialise 
Make new friends and expend your social network while learning something new and working on your balance and coordination.
10. Fun and Enjoyment 
Most importantly, expect to have fun and enjoy the experience. Heels dance classes are a chance to express yourself, improve your dance skills, and build confidence while dancing in style.
What to bring to your first heel dance class?
When attending your first heel dance class, it's a good idea to bring the 8 following items listed bellow.
4. Layers
Bring layers like a dance jacket or cover-up, especially if the class includes a warm-up and cool-down period. You'll want to stay warm during breaks.
4. Water Bottle
Staying hydrated during dance classes is essential, so bring a water bottle to sip on throughout the class.
5. Towel or Hand Towel
You might get sweaty during the class, so having a small towel to wipe your face can be handy.
6. Hair Accessories
If you have long hair, bring hair ties or clips to keep your hair out of your face while dancing.
7. Notebook and Pen or Phone
Some dancers find it helpful to jot down choreography notes or tips from the instructor, so having a notebook and pen can be useful. Other prefers to take a video at the end of the class.
8. Positive Attitude
Most importantly, bring a positive attitude and a willingness to learn and have fun. Heel dance classes are a great opportunity for self-expression and enjoyment.
Read our full guide about what to wear to heels dance classes?
What are the benefits of attending a heels dance class?
Attending a heels dance class offers 12 benefits and we listed them bellow.
1. Improves Confidence
Dancing in heels can boost self-confidence as it encourages you to embrace your body and showcase your style and grace.
2. Enhances Posture
Dancing in heels requires good posture, which can lead to improved overall posture and body awareness in everyday life. Posture is one of the most important in any type of dances,
3. Improves Balance and Coordination
Dancing in heels challenges your balance and coordination, helping you become more agile and graceful.
4. Increase Cardiovascular activity
Attending Heels dance clas near me provide an excellent cardiovascular workout, helping you increase stamina and endurance.
5. Build strength
Dancing in heels engages various muscle groups, including your legs, core, and glutes, resulting in improved strength and muscle tone.
6.Relief stress
Like any form of dance, heels dance is a stress-reliever, releasing endorphins that improve mood and reduce stress.
7. Develop artistic Expression & creativity
Heels dance allows for creative expression through movement, helping you connect with your emotions and artistic side.
8. Create Social Interaction and build social network
Heels Dance classes provide an opportunity to meet like-minded individuals and build new friendships within a supportive community.
9.Improves Body Image
Heels dancers report feeling more positive about their bodies and appearance after participating in heels dance classes.
10. Develop new Skill 
You'll acquire dance skills and techniques that can be applied to various dance styles, enhancing your overall dance repertoire.
11. Fashion and Style
Dancing in heels allows you to explore fashion and style through footwear and dancewear choices, encouraging self-expression.
12. Fun and Enjoyment
Ultimately, heels dance classes are fun and enjoyable, offering a creative and fulfilling way to stay active and express yourself through dance.
Read our guide here to learn more about what is heels dancing and here for the benefits of dance 
Tips for buying shoes for heels dance
How to dance in heels? Tips & recommendations
Those high heels dancing shoes start from 7cm height up to 15 centimetres height and can be of different shape ( such as stilettos, flared heels, character heels, cuban heels or other fashionable footwear with heels).
These classes are designed to teach dance routines and choreography that emphasize dancing in heels, adding a unique and stylish dimension to the dance style.
Heels dance classes can encompass various dance styles, including jazz, hip-hop, contemporary, Latin, and more, and they focus on teaching dancers how to move gracefully and confidently while wearing heels. These classes are not only a fun and empowering way to learn dance but also a means of enhancing balance, posture, and self-confidence.