t bar heels
Everything you need to know about T Bar Heels
When it comes to footwear that seamlessly combines timeless elegance with unparalleled comfort, T-bar heels (also called T bar heels) stand out as an exceptional choice. This versatile design has charmed fashion enthusiasts worldwide, including those in Australia, France, US and UK, where the trend has found its own unique expression. From classic black options to dazzling gold varieties, and from mid-heel to block-heel variations, T-bar heels offer a diverse range of styles to suit every occasion and taste.
Note: All our dance shoes and dance boots are customisable. You can pick any type of heels on all our dance shoes and dance boots and we will make them for you from scratch at no additional cost.
Note 2: If you are not a dancer and are just looking for regular shoes, we also customise the type of sole. Add a rubber sole for free and use your new heels for everyday use (work settings, formal events, socialising, etc), while enjoying a much more comfortable and supportive heels.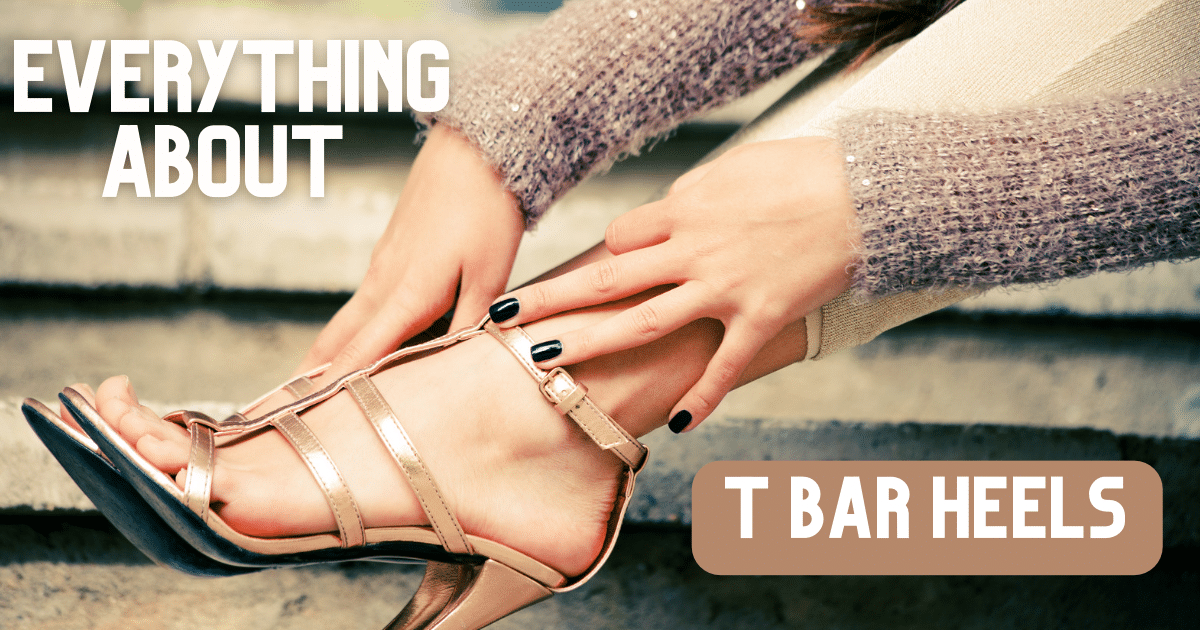 They have a history that dates back to the early 1900s, when they were first seen in Europe and America.
T bar sandals became very popular among children in the 1950s, especially among boys, who wore them with socks, short trousers and shirts. They were considered semi-formal shoes, suitable for school or special occasions.
They declined in popularity after the 1960s, following the cultural and clothing revolution that swept the West.
Today, they are more associated with girls and women, and are often worn as fashionable or vintage shoes. They are also very popular for dancers who need dance comfortable dance shoes.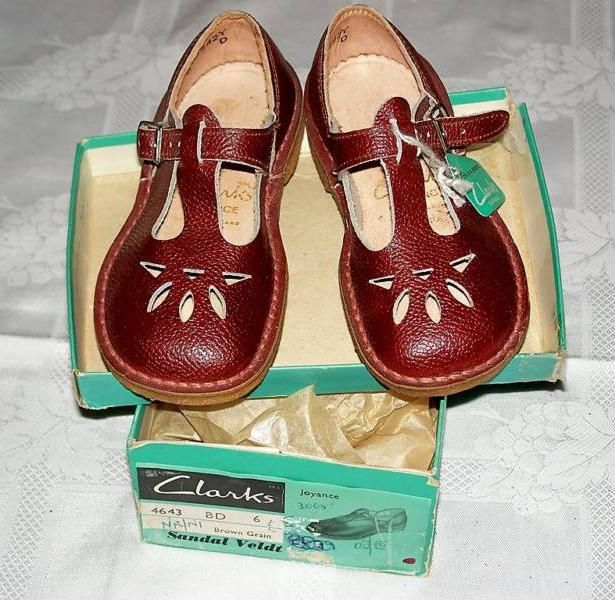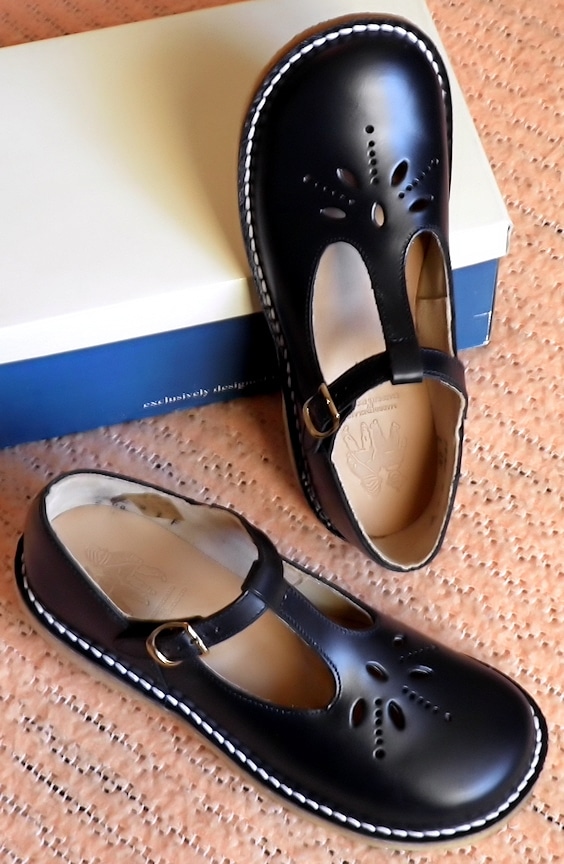 T bar heels have evolved in terms of materials, colours, styles and heel shapes over the years.
They were originally made of leather, such as calfskin, kid, suede, lizard, alligator or goat.
They could also have contrasting leather patterns or textures on the shoe body and straps.
Later, they were also made of gabardine or canvas cloth for sporty, dancing or summer shoes.
The colors ranged from shades of black, brown, grey and beige to more vibrant hues like red, blue, green or yellow.
Some T-bar heels also had embellishments like bows, buckles, beads or sequins.
The heel shapes also changed over time.
In the early years, they had pointed toes and curved heels, also called Louis, tango, Spanish or vintage heels. They were about 2 inches high and gave a feminine and elegant look to the shoes.
In the mid-20s, they were replaced by sturdier military or Cuban heels, which were about 1 to 2 inches high and had a more square shape. They were more comfortable and practical for walking or dancing.
In the late 20s, the toes became more rounded or almost square, giving a more modern and sleek look to the shoes.
T-bar heels are still popular today as a classic and versatile shoe style.
Some famous celebrities who have worn T bar heels include Marilyn Monroe, Audrey Hepburn, Madonna and Kate Middleton.
Dancers often dance with T bar heels. It provide stability and an elegant look.
Where are T Bar Heels shoes Popular?
T-bar heels in Australia (t bar heels Australia)  have established themselves as a fashion statement that captures both heritage and modernity.
The distinctive "T" shaped strap, which extends gracefully from the toe to the ankle, not only adds a touch of sophistication but also ensures a secure fit that allows you to stride confidently. T bar heels are also very popular in the United Kingdom (T bar heels uk), France and United States.
Fashion Tip: Pair them with a tailored pantsuit for a professional look or with a midi dress for a chic evening ensemble.
T Bar Heels for dancers
T bar heels are highly recommended to ballroom dancers, tango dancers and beginners salsa dancers. The T bar shape and close ankle strap provide a secure and strong grip while on the dance floor.  
Exploring Style Variations of the iconic T bar shoes heels
Black T bar heels exude an air of timeless refinement, seamlessly pairing with both formal and casual ensembles.
T bar shoes Mid Heel strike the perfect balance between elevation and comfort, making them suitable for day-to-night transitions.
T bar Block Heel sandals offer stability and style, allowing you to dance the night away without compromising comfort.
Gold T bar heels introduce a touch of opulence, perfect for adding a radiant touch to any outfit.
Stiletto T Bar Heel for a sexier look
T Bar heeled Shoes variations to fit your needs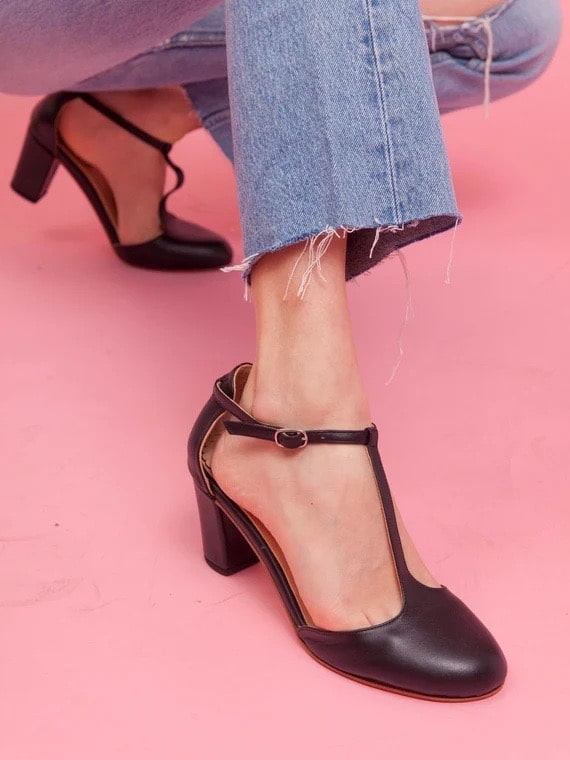 One of the standout features of T-bar heels is their ability to merge comfort with style. The unique T-bar design not only provides a secure fit but also offers enhanced support, particularly in mid-heel and block-heel variants. The strap effectively prevents slipping while allowing flexibility for movement, making T-bar heeled sandals and shoes an ideal choice for a full day of activities.
Embracing the T-Bar Trend
Whether you're seeking sophistication in the workplace or glamour at an evening event, T-bar heels have you covered. From the chic appeal of T bar heeled sandals to the classic charm of T bar block heel shoes, you can effortlessly express your personal style.
What to pair your T bar heel shoes with?
Pair low-heel T-bar shoes with a flowy summer dress for a casual yet stylish look that's perfect for a day out.
Combine T-bar sandals with block heels with cropped jeans and a blouse for a trendy and comfortable ensemble.
Opt for T-bar block heel shoes to create a refined and powerful appearance that commands attention.
Pair a t-bar shoes mid heel with an elegant and long black dress for a head turning look.
Heels Height & Variations for T bar heels shoes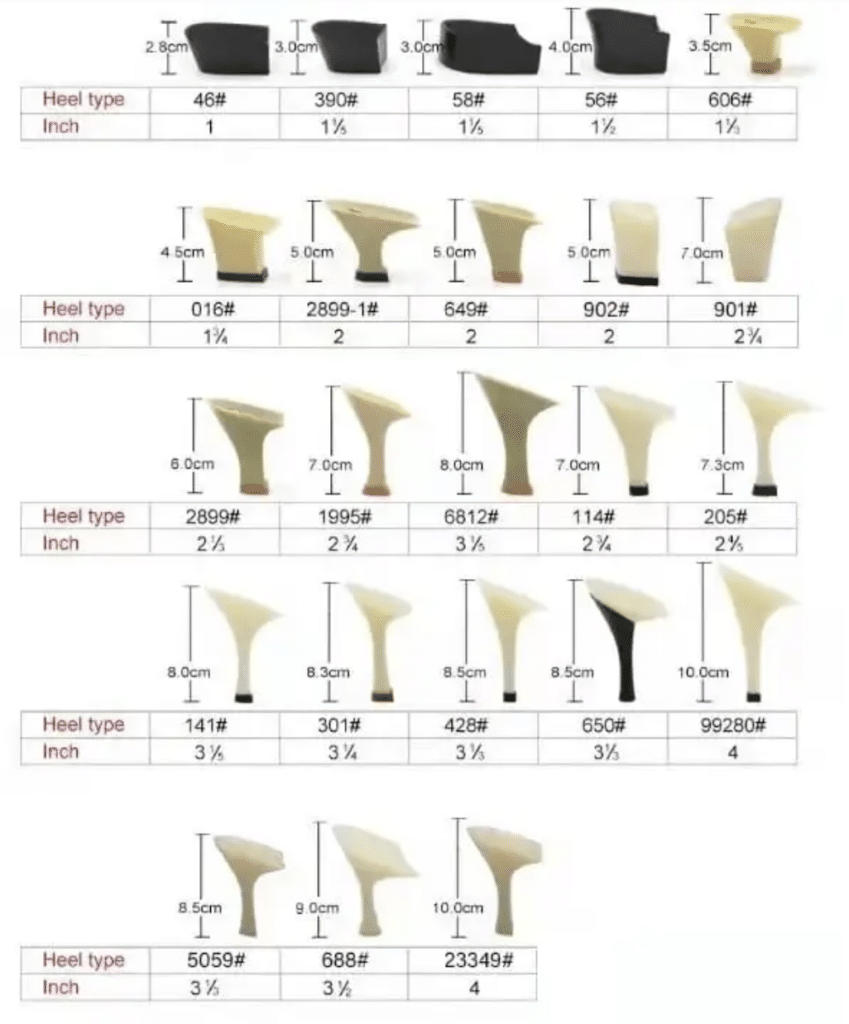 The world of T-bar heels is a realm of diverse heel heights and captivating variations.
From the subtle allure of kitten heel shoes to the commanding elegance of stilettos, T-bar heels cater to every preference. Choose a low heel t bar shoes or a t bar high heel depending on your preferences. Embrace the confidence that comes with added height while maintaining your comfort.
Moreover, the innovation extends to platform T-bar heels, which not only elevate your stature but also infuse a dash of extra style.
Whether you opt for the understated charm of lower heels or the head-turning impact of higher ones, T-bar heels offer a range of choices to ensure you find the perfect fit for any occasion.
Occasions and settings to wear T bar heels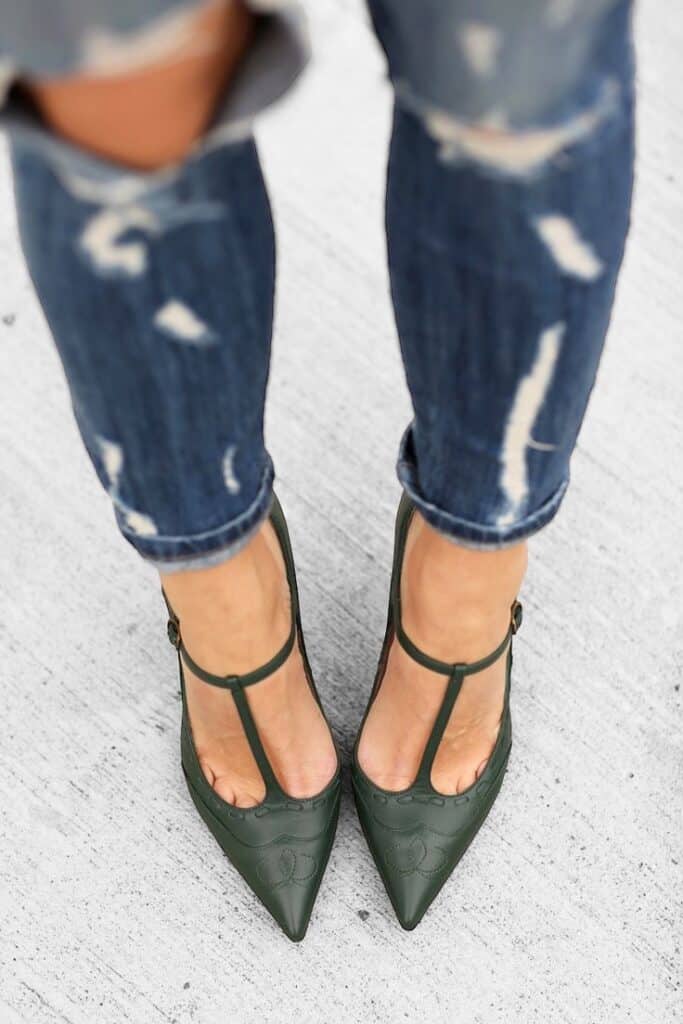 T bar heels effortlessly transition from one occasion to another, making them an indispensable choice for a variety of settings.
Ideal for weddings, their elegant charm complements formal attire.
At parties, T-bar heels add a touch of glamour and sophistication.
For work events, they exude professionalism and confidence.
For social dancing or dance classes, they provide a secure grip for dancers to execute their many spins and dance moves.
The beauty of T-bar heels lies in their adaptability—they seamlessly shift from day to night looks.
Pair them with tailored trousers during the day for a polished appearance, then transform the same pair into an evening ensemble by slipping into a chic dress. T-bar heels serve as your versatile companion, ensuring you're impeccably dressed and at ease, regardless of the occasion or time of day.
How to choose the right T bar heel shoes ?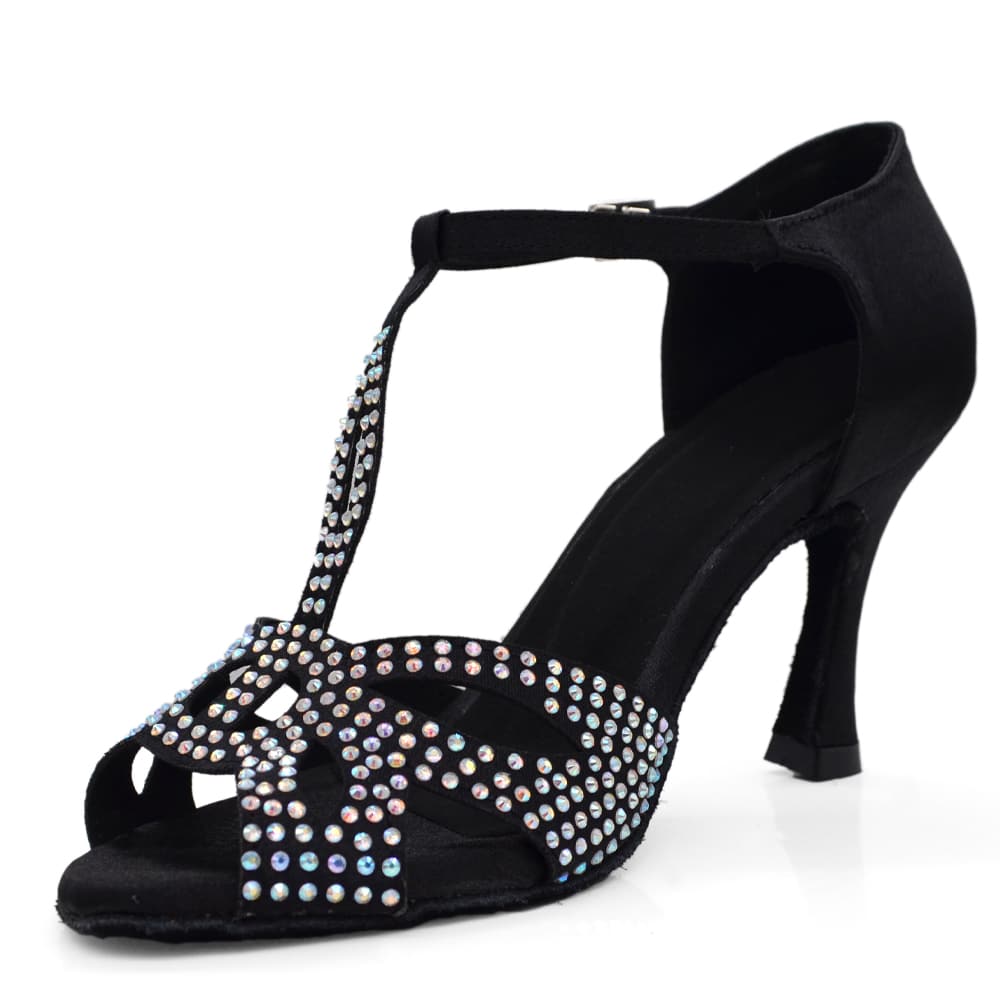 Selecting the ideal pair of T-bar heels requires careful consideration, ensuring both style and comfort.
Begin by prioritizing proper sizing to prevent discomfort and ensure a confident stride. Check out our sizing guide and  learn how to measure foot size.  
Factor in heel height—whether you opt for mid-heel elegance or the allure of stilettos, it should align with your comfort level and occasion.
Material choices play a pivotal role in durability and aesthetics, so opt for options that resonate with your style.
To guarantee a secure fit, it's crucial to adjust the T-bar strap properly. Ensure it snugly embraces your ankle without causing discomfort, allowing you to move with ease while maintaining a sophisticated look.
Care and maintenance of your T bar heels
Preserving the beauty and longevity of your T bar shoes heels requires thoughtful care and attention.
Different materials demand specific cleaning methods.
For leather or suede T-bar heels, use a soft brush to remove dirt and consider applying a suitable conditioner.
Read our guide on how to clean dance shoes
For fabric options, spot clean with a damp cloth.
Regularly inspect and address scuffs promptly.
When not in use, store your T-bar heels away from direct sunlight and moisture.
To maintain their shape, consider using shoe trees, which prevent creasing and sagging.
Cloth storage bags can also protect your heels from dust. 
After each dance sessions, use a shoe brush

Infographic on everything you need to know about T bar Heels. T bar sandals mid heel, T bar blok heel, T bar block heels, t bar heel, t bar low heel shoes, T bar high heel shoes, t bar shoes ladies heels and t bar heeled shoes.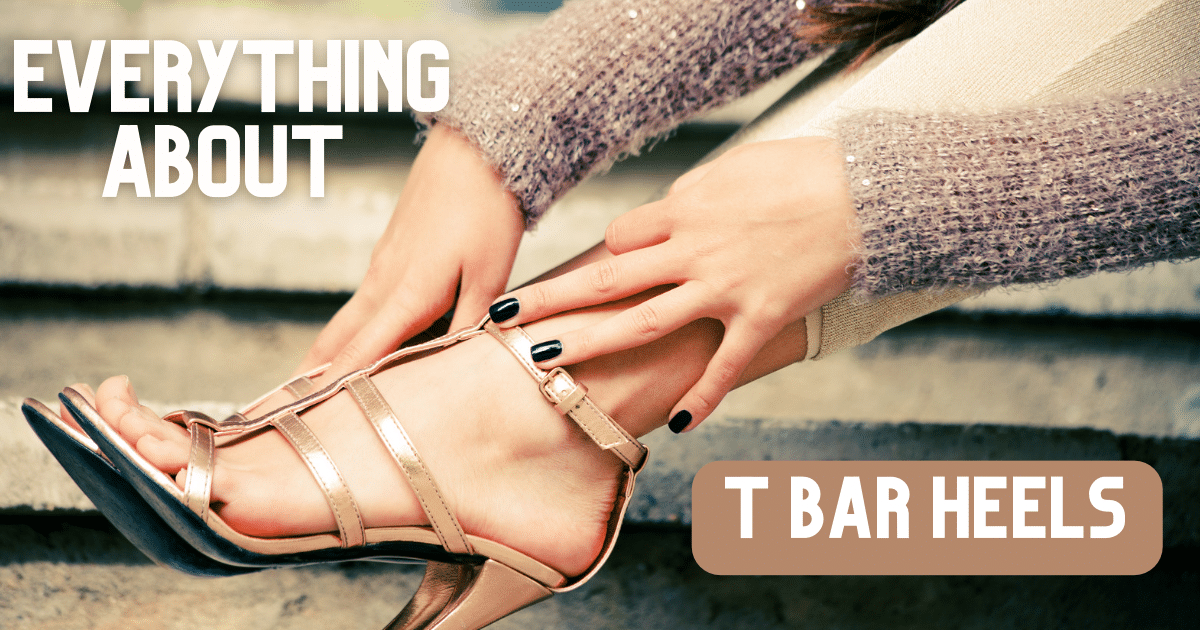 What is a T bar shoe?

T-bar shoe is a type of shoe that have a strap across the instep and another one that connects it to the vamp, forming a T shape. 

T bar shoes are also known as T-strap, T strap, T bar heels or T-bar sandals.
Can adults wear T bar shoes?

Yes, absolutely. In fact T bar shoes are a chic and comfortable shoe trend that is perfect for adults who want a classy look.
What are the benefits of T bar shoes?

T-bar shoes are a chic and comfortable shoe trend that is perfect for lengthening your figure1. They are known for their elegant silhouette, practicality, and comfort. With a distinctive strap forming a graceful "T" shape across the foot, it boasts a refined charm that complements a myriad of outfits. French women, Australian women and UK women have long appreciated its versatility and wearability; be it a high-heel or a flat, the strategically-positioned strap keeps the shoe locked in place on the foot, making it easier to walk in than most styles.

For dancers, T bar shoes and T bar heels offer a more secure and protective grip around the ankle making them and the ankle straps the best options for beginners.
Can I use T bar shoes for my wedding?

Yes, you can wear T bar wedding shoes during your big day!  In fact, many brides purchase T bar wedding shoes to use during their first dance.