How to Stretch Dance Shoes? (& Avoid The Pain!)
How to Stretch Dance Shoes? (& Avoid The Pain!)
How to Stretch Dance Shoes? (& Avoid The Pain!) – Did any of this happened to you recently? You've recently purchased a pair of dance shoes, such as high heels or dancing shoes, and have worn them on a few occasions. but now you feel that they are a bit too tight and painful. Unfortunately, you're unable to exchange them at the store anymore, and are in a tricky situation! Was it a waste of money? What can I do to fix that? Because deep down, you know you love those shoes!  Well, good news, we will be able to help you fix that and give you many tips in this article!
How to Stretch Dance Shoes?
Different materials of dance shoes require different methods to stretch them. Let's take a look at the three main materials used in dance shoes. In this post, we will cover some tips and tricks to stretch your dance shoes in general. Then we will get into more specific style of dance shoes such as Latin dance shoes, ballroom dance shoes, swing shoes and more.
How to stretch leather dance shoes?
How to stretch leather dancing shoes?
When it comes to stretching leather shoes, there are several methods you can try, but one of the most common is using a hair dryer. Start by heating the shoes evenly for a few minutes, then put them on while wearing thick socks for around an hour. This technique will help stretch your shoes and create some additional space inside. If using a hair dryer is not your preference, you can also take your shoes to a cobbler or shoe maker to have them professionally stretched as a last resort. But we will give you many tips before that!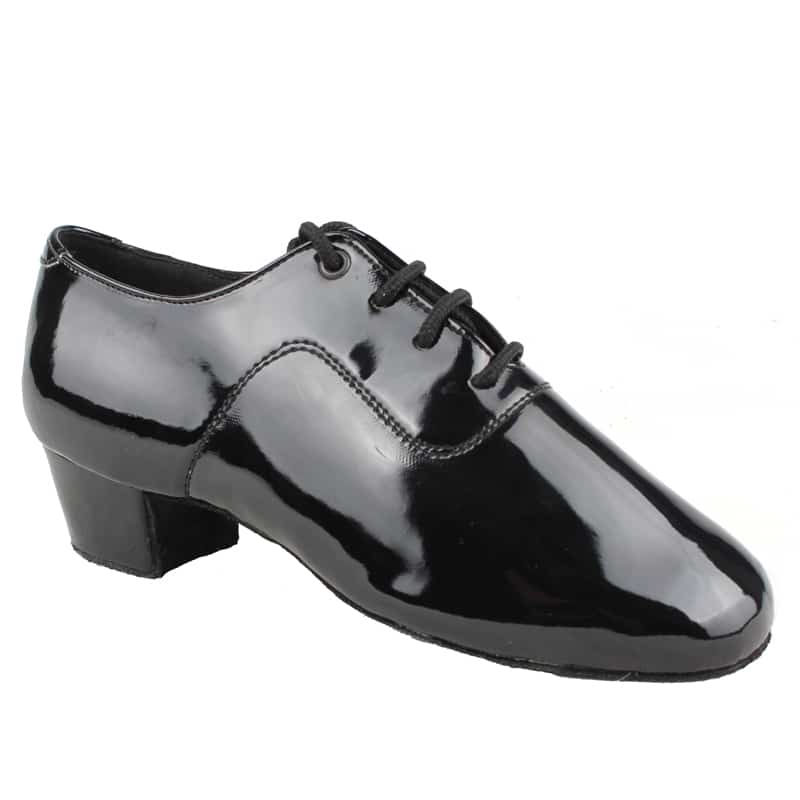 How Stretch Dance Shoes Guide
How to stretch your dance shoes using a hair dryer technique?
To stretch your shoes using a hairdryer, focus the heat on the tightest areas of the shoes. As you heat these areas, move your foot around by flexing, pointing, and rolling your ankles. Ensure that you're only heating the sides that feel too tight, which is typically around the big and little toes. Avoid heating the heel area, as this may cause the shoes to become too loose. With this technique, your shoes can stretch up to a whole size, but be careful not to overdo it. You want the shoes to fit comfortably, but not be too loose.
Finally, walk around in your shoes and socks (on carpet) until they are comfortable to make sure they are the perfect size!
How to Stretch Suede Dance Shoes?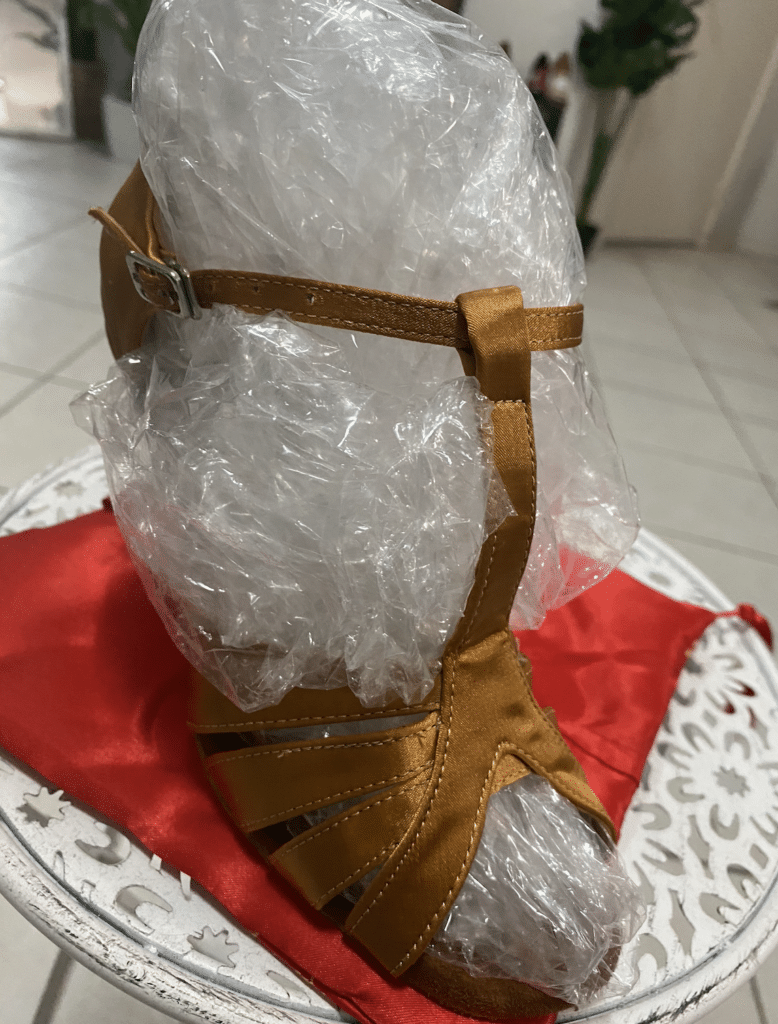 How to stretch Suede Shoes?
Stretching suede shoes requires some extra care and attention to avoid damaging the delicate material. Here are a few tips on how to stretch suede shoes:
Use a stretching spray: Look for a stretching spray specifically designed for suede shoes. Apply the spray inside the shoes and wear them for a few hours until they dry completely.

Use a shoe stretcher: Invest in a shoe stretcher that is designed for suede shoes. Insert the stretcher into the shoe and adjust it to stretch the desired areas. Leave it in the shoe for a few hours or overnight.

Stuff with newspaper / Plastic bags: gather some old newspaper, and stuff that into your dance shoes. Leave it in overnight to help stretch the shoes.

Wear them in: Wear your suede shoes around the house with thick socks to help break them in gradually. This will help stretch them out over time.
Remember, suede is a delicate material, so be careful not to over-stretch or damage the shoes in the process.
How to stretch Dance Shoes Guide
How to stretch canvas dance shoes?
How to stretch Canvas dancing Shoes?
Canvas shoes are known to be less stretchy, which means there's not much you can do to loosen them up if they're too tight. In such cases, the best solution is to opt for a different size of canvas shoe.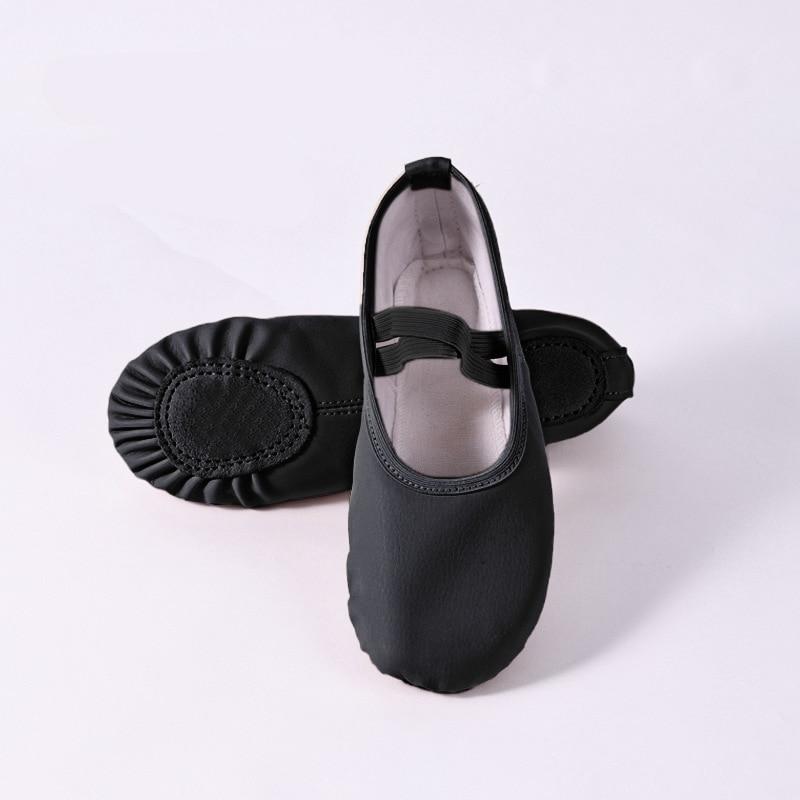 How to stretch Dance Shoes Guide
How to stretch dance shoes using rubbing alcohol?
Another fast and efficient method to stretch your beloved dance shoes is to use rubbing alcohol. Simply fill a spray bottle with rubbing alcohol and spray the inside of the shoes until they are slightly damp. Then, put on the shoes and wear them until the rubbing alcohol has completely dried off, allowing the heat from your feet to stretch the shoes. It may require repeating this process several times, but the combination of rubbing alcohol and heat from your feet should effectively stretch your shoes.
How to stretch Dance Shoes Guide
Other tips to break in and stretch your Latin & ballroom dance shoes?
In case you don't have a conventional shoe stretcher, you can still stretch your shoes by using any other object that would fit (such as a small water bottle) or use newspaper.
Women's dance boots & women's dance shoes can be a bit tight on the front of the shoe, on any open toe  models. We would recommend you to take your shoes off and bend the front part in a rolling action up and down. This exercise helps to increase the shoe's flexibility.
If the front part still feel tight, they will still loosen up while dancing. But they will hurt att first. Add a bit of wax under the front  of the toe material. This will avoid the shoe to break into your feet while you are breaking them in.
For gentlemen's shoes that require stretching their dance shoes: we've got an easier life! Simply sit down, put your dance shoes on and open your Netflix! Then while watching your favourite TV show (maybe Dancing with the stars!), simply Arch your foot by bending it with your hands and then flex your foot and toes. Repeat this exercise for a while.
How to stretch Dance Shoes Guide
I don't have a shoe tree. What else can I use?
Not everyone got a shoe tree at home ! But we can always find an alternative:
Use newspaper / plastic bags / socks
When you buy your dance shoes, some dance shop will give you what they use to keep the dance shoes shape (foamy little white thing on the picture)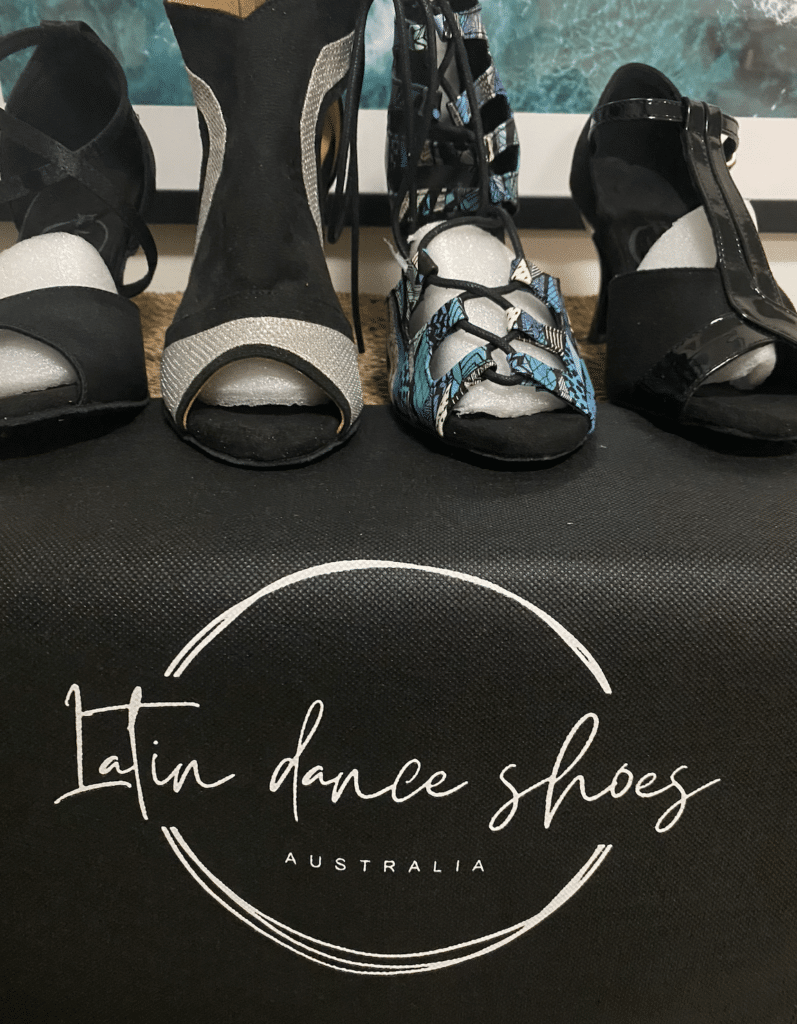 How to stretch Dance Shoes Guide
How to keep my dance shoes from smelling bad?
How to stretch Dance Shoes Guide
How to Pick Latin Dance Shoes?
When it comes to Ballroom dance shoes and Latin dance shoes, it's crucial that you choose dance shoes that fit very tight. Most dance shoes will stretch a little after you dance. So if your dancing shoes are already not tight enough, it is most likely that they will stretch even more after couple of social dances.
The reason why you want your dance shoes to be tight is because in latin dancing and ballroom dancing, you will execute a lot of spin and pivot. Especially while dancing Bachata and dancing Salsa. If you feet are not held securely enough, you might get more chances to have an accident and inured yourself.
To ensure a proper fit, check that there is no space between your foot and the shoe at the heel or toes, as this can cause instability while dancing. The heel should fit securely in the back of the shoe, while your toes should reach the tip without bending to fit.
Dance shoes are designed to be like a second skin, providing both support and stretch to your feet. Unlike regular street shoes, dance shoes are soft and pliable, allowing them to conform to your foot's shape over time. Choosing the wrong dance shoe will either feel loose and roomy or too tight, leading to discomfort and pain such as biting at the back of the heel or toe squeezing.
How to stretch Dance Shoes Guide
Our Latin Dance Shoes Recommendations
Check our latest heels dance boots video
We hope that this guide helped you understand how to stretch dance shoes. Feel free to contact us if you have any issues with our shoes – and we will help you and guide you through the process of how to stretch dance shoes.
Related Articles on How to Stretch dance shoes?
How to Stretch Dance Shoes Guide
If you are looking for a Dance School on the Gold Coast, Check le link above. They provide the best salsa dance lessons, Bachata dance lessons and kizomba dance lessons. They also offer wedding dance tuitions and first dance choreography!
Thank you for reading our Guide on How to stretch dance shoes.