Description
Dance boots gold coast
SUSANA
Can you believe this is a dance shoe?
We can't either. Susana is our newest ankle boot to hit the range. She is strong, assertive and sexy as all hell. This shoe is popular with ladies who want to wear these OFF the dance floor.
All you have to do is apply a rubber sole to the original suede sole. We guarantee you'll be the last lady standing on the dance floor.
This is a game changer ladies. Sexy heels made for comfort. Strut your stuff til the wee hours.
Heels are a foxy 8cm (3.15 inches).
Our boots are a smaller make so we suggest you order one size larger than your normal size. For example, if you normally take size EU38, then best you order size EU39.
Contact us for custom heel enquiries.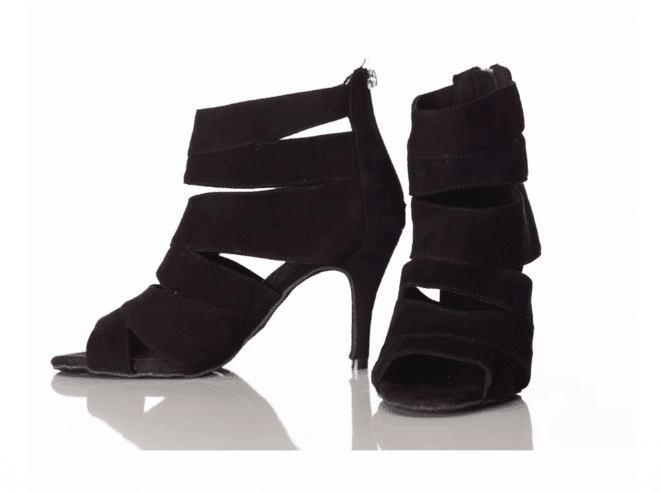 Latin Dance Shoes Australia
Here at Latin dance Shoes Australia, you will find a unique combination of sexy yet comfortable heels. Our collection of heels range from vibrant, colourful African inspired fashions to edgy killer heels. Their unique designs ensure that you'll be on your feet all day (or night!) without the pain!
We also have a range of gorgeous unique accessories to go with your shoes.
https://latindanceshoes.com.au
Looking for Latin dance Classes? Join us at https://passada.com.au
Lessons in a professional but FUN & relaxed setting with friendly qualified instructors
Dancing is supposed to be fun! If you've always wanted to learn how to dance but have found it to be intimidating, then it's high time you join PASSADA. Simply walk in through our doors and we'll have someone waiting there for you with warm and welcoming smiles. When you join our dance classes, we make sure that you'll feel at home, and it may even feel like you've known us for years!
You don't just learn steps and moves. It's not just steps; it's about offering a cultural experience. You will learn the dance PLUS a bit about the culture from which the dance derives
Please follow and like us: