Wired shoe brush suited for suede sole shoes only. Extend the life of your shoes by gently brushing dirt and debris from the sole!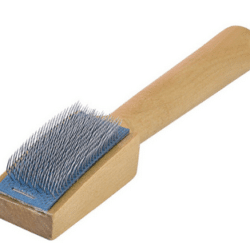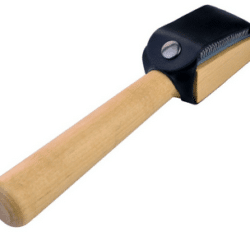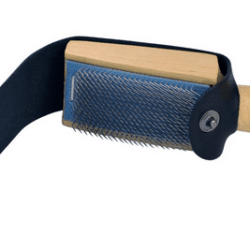 The Best Dance Accessories to Up Your Game
Whether you're a beginner or a seasoned pro, there are certain dance accessories that can help you up your game. From the right shoes to the perfect leotard, here are some must-haves for any dancer.
1- The Right Shoes
For dancers, having the right dance shoes is essential. The wrong shoes can not only be uncomfortable, but they can also cause injuries. There are different types of shoes for different types of dance, so be sure to do your research before making a purchase. For example, ballet shoes should be snug and have a soft sole, while tap shoes should have a hard sole and heel.
2- The Perfect Leotard
A good quality leotard is another must-have for dancers of all levels. A well-fitting leotard will not only be more comfortable, but it will also allow you to move more freely. When choosing a leotard, pay attention to the fabric and make sure it's breathable so you don't get too sweaty during rehearsal or performance.
3- Dance Bags 
In addition to the essentials like shoes and leotards, there are a few other dance accessories that can come in handy.
A dance bag is a great way to keep all of your dance gear organized, and it's also convenient for carrying your things to and from the studio.
You might also want to consider investing in a few other items like dance tights, ballet slippers, and body spray (to help you feel refreshed after a long day of dancing).
4- Shoe brush
This is probably the most hidden accessories, but the most important one if you wish to keep your dance shoes for a long time! 
Couple of advices:
Clean the dirt on the sole of your dance shoes after any classes, or social dance.
Make sure to let your dance shoes breath
Finally, make sure to alternate your dance shoes and not dance every night with the same pair!
5- Heel protectors
Buy quality heel protectors to extend the lifespan of your dance shoes.
Read more about heel stopper (also called heel protectors).
Dance accessories Conclusion
 
Whether you're just getting started in dance or you've been doing it for years, having the right accessories can make a world of difference. From comfortable shoes to the perfect leotard, make sure you have these must-haves before hitting the studio or stage.
Check our sales that include a free shoe brush